Download complete PDF of this publication.
1: Print Version
2: Web-View Version
9. Work of the Chariot Publications
A. Introduction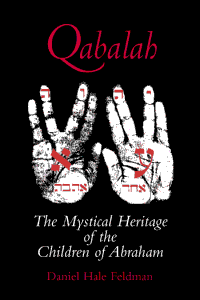 In the year 2000, the Work of the Chariot resurfaced as a publishing company under the direction of Daniel Feldman, who was one of the earliest students of the original Work of the Chariot Trust. Daniel was given the task to record the oral teachings that the Work of the Chariot mentor transmitted in private study group meetings in a period spanning over two decades. The finished bok of teachings was released for distribution by Work of the Chariot in January, 2001. The book is titled:
QABALAH: The Mystical Heritage of the Children of Abraham
(0-9701360-4-8). Your local bookstore can order it from Bookpeople, New Leaf Distributing, and Samuel Weiser Distributing. The book is also available from Amazon.com.
This book is the first time that a senior student of the Work of the Chariot Trust group has recorded these teachings in detail. If you are new to the subject of the Mystical Qabalah, you will find a wealth of clear, albeit compact, information. It will both familiarize you with the arcane ideas and obscure terminology of the qabalistic worldview, as well as, give you detailed instructions on qabalistic meditation and ancillary practices that you can immediately start to use. If you already have some familiarity with the subject, or come from an occult, Thelemic, or Pagan background, you will likely discover information and diagrams in this book that you have never seen. The explanations of core ideas may lead you to think about what you do know in new ways.
The content of the pages of this web site contain some of the chapters of the book. many of the endnotes, Hebrew font, and some of the diagrams and charts have been removed due to the limitations of HTML and the need to keep download speed short.